Menewenyo women's group benefits from ReDIAL's threshing services
The Menewenyo Women's Group; a group of women 20 in number at Sefwi Mempeasem in the Sefwi Wiawso Municipality of the Western North Region has benefited from the threshing services provided by the European Union-funded ReDIAL project. The women, who hitherto harvested between 10 and 20 bags of maize and beans each cropping season, are hoping for their maximum yield since 1999 this year.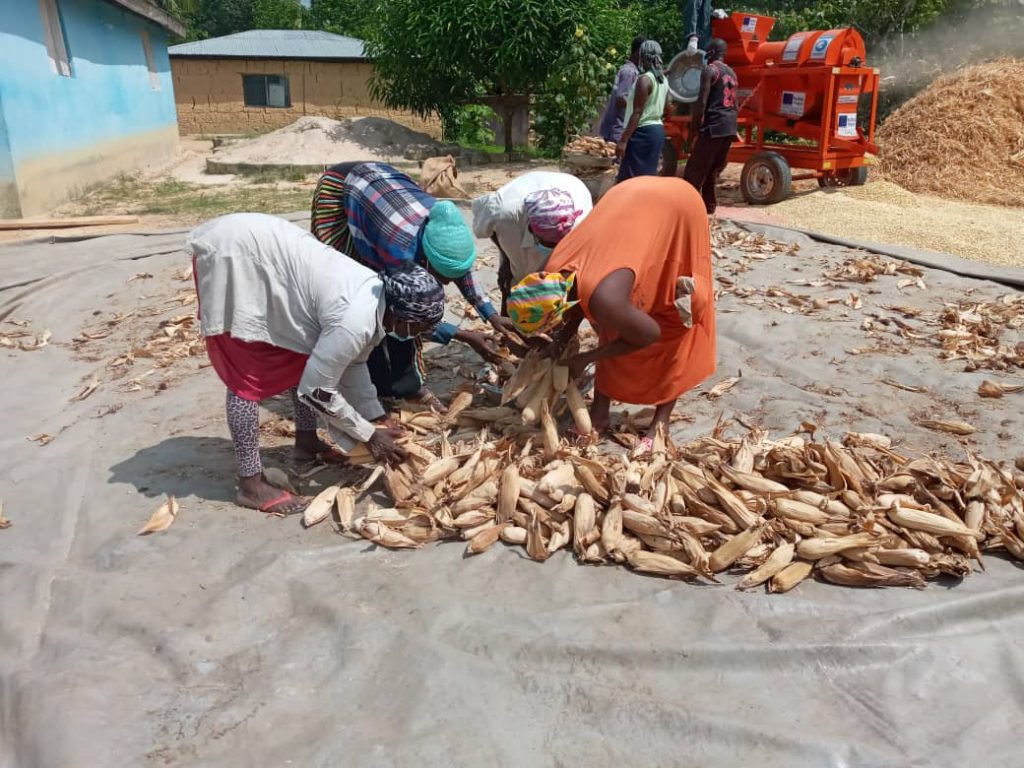 "Today, in less than 30 minutes, the machine has been able to thresh 20 bags of maize for us. In the previous cropping seasons, the lack of labor, the tedious nature of manual threshing, and the rains would have led us to suffer losses in the number of bags of grains we would have harvested",   Juliet Tornyie, leader of the group stated. She continued that, "when we harvest all our crops, we are expecting some good harvest this year".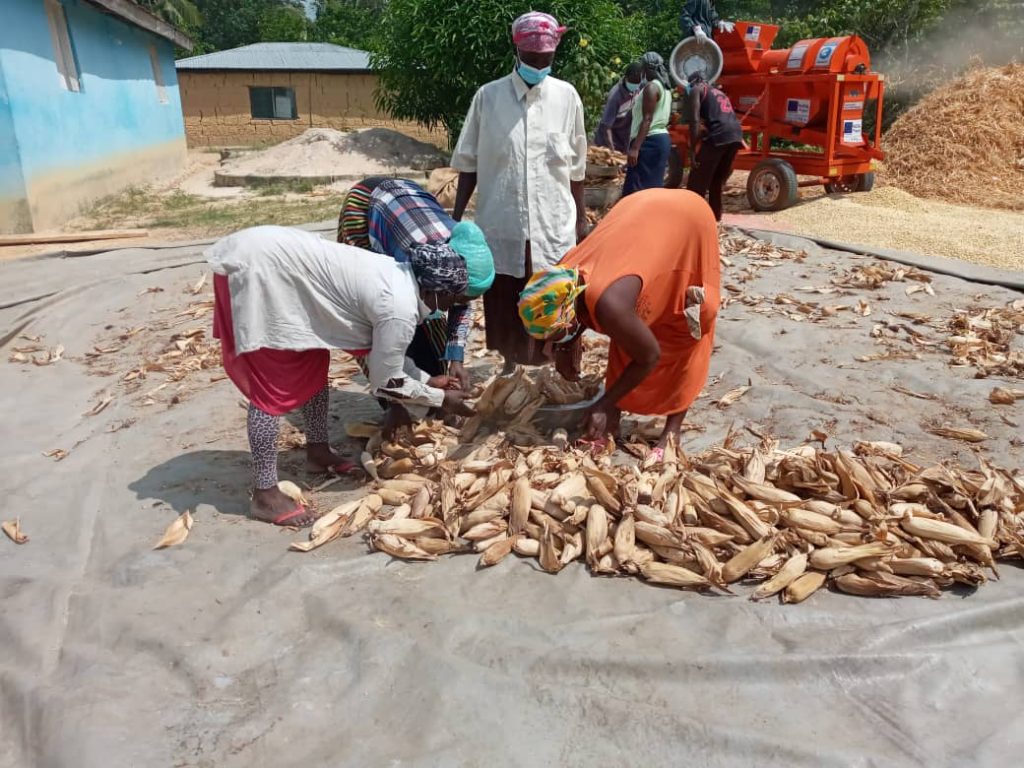 High cost of labor for threshing, post-harvest losses, low yield, low market prices, and poor storage facilities are among the issues confronting them. Madam Tornyie mentioned that "with the work done by the thresher, especially the time it took to finish threshing and the quality of grains that can directly be sent to the market, we hope to increase our production in the coming crop seasons, knowing that the hustle we've had to go through every harvesting season is taken care off by the thresher services of the ReDIAL project".
The Menewenyo Women's Group made up of women in their late years and Persons With Disability cultivates maize, beans, cassava, and cocoa in the Sefwi Wiawso municipality. These women are part of the workforce for making the municipality the hub for food items that sustains food security in the Western and Western North Region of Ghana.
The ReDIAL is a 4-years project funded by the European Union that seeks to motivate women farmers, PWDs, and other marginalized cereal farmers in five regions of Ghana and increase their productivity through the introduction of innovative agric technologies. Apart from the thresher services that seek to eliminate the laborious threshing of grains and cereals, there is also the Farmsense technology that assists farmers to know the nutritional strength of their farmlands even before crops are selected and planted.  The project, which is also implemented in collaboration with the Ministry of Food Agriculture, has an overall goal to reduce post-harvest losses among smallholder farmers.